Post by Reefs on Jul 5, 2018 11:08:50 GMT -5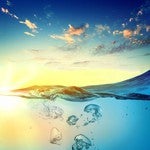 Yes, entirely agree. With Spain the goal was to win, holding the ball was a strategy, very boring. And it obviously didn't work. Dean Smith is virtually alone responsible for the shot clock in college basketball. In the old days there were some games when Carolina held the ball most of the game with a strategy called 4 corners, final scores some games ending in the low teens. Very boring games. But OTOH Japan lost their last game and was knocked out by choosing to continue to actively play after being ahead by 2 goals, lost 3-2.
Penalty shoot-outs are very interesting. To me it seems that the ones who are most present in the moment win in the end. I mean, from a mathematical point of view, all things being equal, goal keepers have no chance there. And yet, very often they decide the game in such moments. Fascinating.