Post by bluey on Nov 18, 2018 15:23:13 GMT -5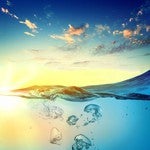 Yes, surrendering and releasing seems to be the process.
Yes as you can be more present located in the Now by applying what you have just said.
To look at the scripts you are running where you are being held hostage in one of the scripts. This includes the script of being a seeker or sitting in meditation. You may have been told be yourself but which part of you is the real you. You are not just one person but a cast of characters in a movie playing out on a blank screen within yourself. Locating as the seer sitting in the directors chair is what it's about.
There's an easier way to awaken away from the past rigid, cultural traditions which may take twenty or thirty years before they laugh finally get it. But this can be done in a few years whilst you are young. Where you can work with what's in you. Most people are identified with and are predominantly identified with their scripts through the domains of body thought and emotion. Just identifying with these domains will lead us to be taken over, taken hostage as I've known so well growing up. Lost in endless thoughts or emotions that had nothing to do with the present moment.
When we open up to the spiritual world the domain of Consciousness or Awareness arises or pure Presence. We start to experience reality from this silent domain as I Am Pure Consciousness.
The mistake is to just remain in this domain as I had 14 years off work as I was enjoying this silence. A problem is just to be identified with this domain. An integrated person will move freely from one domain to another.
I was watching a YouTube video earlier Extreme Makeover. A young black lady had a nursery for children and this team came along and beautifully transformed her house and nursery. And a food company provided a free years supply of food for all the parents who attended the nursery. I was crying 😭 it was beautiful. Had to reach for a few tissues.
And then I was watching Eckhart on healing as I can relate to what he was saying and laughing out loud. As what he placed over I've experienced too. Totally forgot about the previous video.
The silence is still there the truth as once made is made forever. This is the beautiful side of awakening. You can enjoy life both good and bad and know the silence behind it all.
I find to live in Truth and integrity, love acceptance and respect for all that you are is required.
By action or inaction there is no guarantee for awakening but you can make a space within for Grace to enter.
And you can choose how you live you your life and treat other people. Or if you want to view them as a dream state that is just an appearance that comes and goes. I don't feel that will sit down too well if you mention it to them. To your lover or a friend. 😂